WOPW 93.3 FM is a local ministry of Central Baptist Church in Mount Vernon, Kentucky. Well Of Pure Water Radio was started to reach the Mount Vernon area with the Gospel of Jesus Christ.
We want to provide a source where anyone can tune in and be able to listen to Gospel messages that will not only encourage the Christian but also challenge them to continue and grow in their walk with the Lord. We also strive to have programs that will keep the Christian informed on current issues and events.
At WOPW our goal is to provide a station where people can tune in and be refreshed in the midst of a troubled and sinful world. We do not strive to "try to fit in" with the world through avenues of compromise or contemporary music but try to encourage the listener to "let the Word of Christ dwell in them richly".
Colossians 3:16 Let the word of Christ dwell in you richly in all wisdom; teaching and admonishing one another in psalms and hymns and spiritual songs, singing with grace in your hearts to the Lord.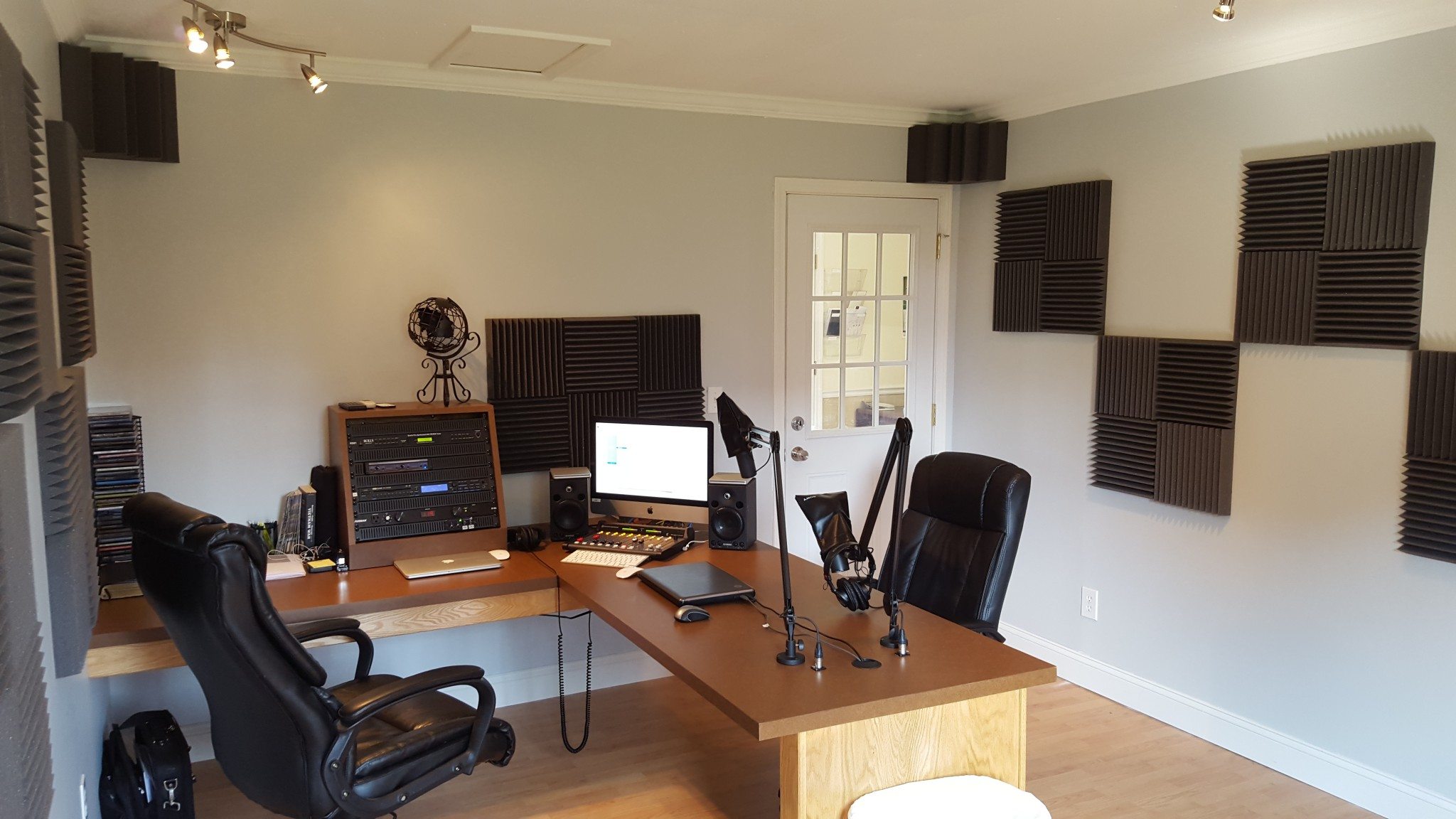 Daniel has been an integral part of the WOPW team since 2015.
Daniel helps with program acquisition and development. The goal with the programs is to have a line up of Christ-centered teaching and preaching to both encourage and challenge the believer in their daily life as a follower of Christ. He also works with screening and adding new music to the 3k+ music library. Well of Pure Water's goal is to do our best to keep WOPW as a "Clearly Christian" radio station. 
 Answers in Genesis- Ken Ham
Program Information

This 60-second program is a production of Answers in Genesis. AiG is an evangelistic/apologetics ministry dedicated to proclaiming the authority and accuracy of the Bible. They bring this life-changing message to millions each year through our website, family conferences and speaking engagements, magazine, and other resources and materials, in addition to the Answers radio program brought to you right here on WOPW Monday- Friday @ 5:00 PM EST.
 A Visit With Mrs. G
Program Information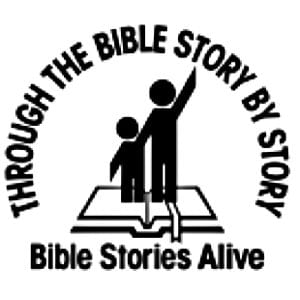 Dr. Kitty Anna Griffiths, in A Visit With Mrs. G, has been broadcasting on Christian radio for 40 years now, telling timeless Bible stories to a third generation. This delightful program 15 minute is filled with varied character voices, background music, sound effects and easy-to-follow biblical truths. A Visit With Mrs. G airs on WOPW every Thursday @ 7:05 PM EST.
The Bible Edge
The Bible Edge is hosted by Dr. William Howe, pastor of Friendly Lane Baptist Church in Haltom City, TX. This 5-6 minute program is intended to give the listener an edge to understanding some aspect of the Bible. You can listen to this program every Monday - Friday @ 7:05 AM and 4:05 PM EST.
Bible Tract Echoes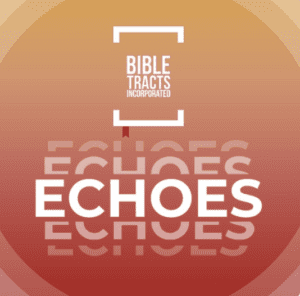 Bible Tracts Echoes was founded in 1958 and seeks to take the Word of God around the world. Director Micah McCurry will encourage and challenge the believer in the importance of Gospel tracts and being a witness. This 15 minute program airs daily Monday-Friday @ 1:30 PM EST.
Blessed Hope Baptist Broadcast
Pastor Jerry Ross will challenge and convict you spiritually to walk the straight and narrow. This program airs here Monday- Friday @ 1:15 PM EST.
Central Time Radio

Central Time Radio brings you messages by Pastor Mark Eaton from the pulpit of the Central Baptist Church in Mount Vernon, KY. This 15 minute program airs daily Monday-Friday @ 9:15 AM EST.
Children's Bible Club
Join "Aunt Carolyn" as she reads bible stories and inspirational stories with various life lessons that will grip the minds of any listener. These stories teach morals, character, and always have verses and spiritual application. Hear the Children's Bible Club program for yourself, next Saturday @ 10:30 AM EST.
Christmas Dramas
Every year, during the month of December, WOPW radio airs special Christmas themed dramas. These dramas focus on the humors, troubles, and importance of the Christmas season. You are sure to enjoy these holiday programs Monday-Saturday @ 5:07 PM EST.
Coral Island Adventures
Coral Island Adventures is a dramatized kids program with exciting story line adventures and accurate scientific facts. Coral Island airs every Saturday morning @ 9:30 AM EST on WOPW.
Creation Moments
The "Creation Moments" daily 2-minute radio broadcast with host Ian Taylor is heard around the world on over 1,300 stations. Each program features scientific evidences of nature that points to design, not evolutionary chance. Creation Moments is headquartered in Foley, Minnesota and is heard on WOPW Monday - Friday @ 6:05 AM EST.
The Family Altar Program
Bro. Lester Roloff's program is a daily time of spiritual refreshment, Bible study and prayer. Join us Sunday- Friday @ 3:06 PM EST for this 30 minute program to hear the late Bro. Roloff preach powerful sermons that will be a blessing to you. You can also catch a 15 minute version of the Family Altar Program Monday-Friday @ 3:00 AM.
Freedom's Call
Listen to our daily radio programs and learn more about current issues regarding religious liberty, the sanctity of human life and the family. Listen to attorney Mat Staver on the Freedom's Call Program Monday-Friday @ 11:05 AM & 11:05 PM.
The Gospel Hour
Program Information

Dr. Oliver B. Greene wrote more than 100 books explaining the Bible. During his lifetime, Dr. Greene traveled the world preaching the gospel message in churches, tents and auditoriums. His radio program, The Gospel Hour, is heard nationwide and now worldwide through the internet. You too can hear Dr. Greene preach every day @ 2:15 PM EST.
Harvest Time
The Harvest Time Broadcast is a 15 minute broadcast dedicated to Preaching, Promoting and Propagating Missions. The late Bro. Stinnett Ballew was a full time evangelist that loved the Lord and preaching His word. You can hear Harvest Time every weekday @ 4:45 AM EST to listen to the broadcast.
Heartland Radio Broadcast
Program Information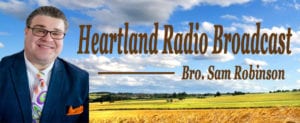 Bro. Sam Robinson has been faithfully preaching the gospel for many years now. Currently pastoring a church in Evansville, Indiana, Bro. Robinson is faithful to spend some time each day challenging you to be who God wants you to be. Don't miss a blessing, tune in every weekday @ 6:15 AM & 12:15 PM EST to listen to the broadcast.
Instrumental Music Hour

Every day we feature a full hour of instrumental only music from 9- 10 PM EST.
Lamplighter Theatre
Lamplighter Theatre is a world-class Christian audio drama with spiritually rich material for family listening. Each gripping story, written over a century ago, is character-building and biblically based, filled with dynamic role models and life-giving truths. The broadcast can be heard Tuesdays @ 7:05 PM EST on WOPW.
Legal Alert
The Legal Alert Radio coming from Mason, Ohio is a 90 second radio broadcast hosted by Attorney David Gibbs, Jr. This program airs on more than 1,500 outlets worldwide. These daily alerts will keep you updated on all the latest issues our ministry is facing, and it will inform you on your liberties as a Christian. This program comes from the Christian Law Association in Mason, Ohio and is heard on WOPW Monday-Friday @ 3:05 PM EST.

Moments For Missions
Moments for Missions is a five-minute daily Monday through Friday radio program produced by BIMI in Chattanooga, Tennessee. The program is heard Monday- Friday @ 8:05 PM EST.
Mountains of Grace
The Mountains of Grace broadcast brings you sermons from the Bible Baptist Church in Hazard, KY. Every Sunday, Pastor Dean DeMaris brings a message from God's word. Listen to WOPW radio every Sunday @ 7:15 AM EST.
Patch The Pirate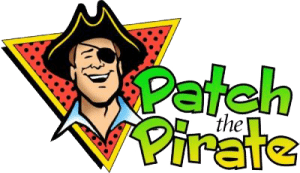 The Adventures of Patch the Pirate radio broadcast is recognized by the National Religious Broadcasters as being the third largest children's religious programming outreach. This listener-supported ministry is an exciting 15 minute program that airs every Saturday @ 9:05 AM EST on WOPW.
Patriot Point Radio
"Patriot Point Radio" is a weekly, 15 minute radio broadcast about current events from a Biblical world-view. It is full of news, humor, and practical steps that patriotic Christians can take to help bring America back to God. This program airs on WOPW every Saturday at 11:15 AM EST.
Phyllis Schlafly Report
Program Information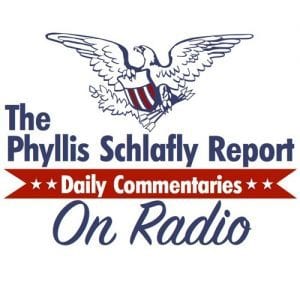 The Phyllis Schlafly Report is a thoughtful, clear voice on behalf of the family, traditional values, and a strong America. Mrs. Schlafly was an articulate constitutional lawyer, author, pro-family leader, and spokesperson for traditional family values. She thoughtfully informed the radio listener of the many vital issues that touch their lives. Since her death in 2016, Ed Martin, president of Phyllis Schlafly Eagles, continues as the host of the feature in Mrs. Schlafly's tradition. Listen to WOPW radio weekdays @ 10:30 AM EST to catch this broadcast.
Preaching of the Cross
The Preaching of the Cross radio program is based from DeLand, FL out of The Bible Baptist Church. Join Pastor James Knox as he teaches Biblical truths from God's Holy Word. You can listen to this program every Monday- Friday @ 7:15 AM EST.
Ranger Bill
The 205 episode series followed the adventures of Park Ranger Bill Jefferson. Miron Canaday starred as Bill, the chief forest ranger in the small Rocky Mountain town of Knotty Pine, where the former US Marine lived with his mother. Ranger Bill was your standard radio hero, a paragon of fitness and virtue who could resolve nearly any situation. You can hear another Ranger Bill episode Friday @ 7:05 PM EST.
Revival Fires
Program Information

Evangelist Dennis Corle has been traveling the nation for over thirty years preaching the gospel. He has also served as the editor of the fundamental newspaper by the same name as the broadcast. Listening to Bro. Corle will not leave you wondering where he stands on the KJV, and Fundamental Christianity. Tune in every Sunday @ 8:15 AM & 11:15 PM EST to hear the Revival Fires Broadcast on WOPW Radio.
Revival Time
Dr. Jack Trieber, Pastor of North Valley Baptist Church and Chancellor of Golden State Baptist College, will be coming to you every weekday with a special time of revival and enthusiasm that will lift your spirit and encourage your walk with God.
We hope you will join us every weekday @ 4:15 PM EST, and allow us to bring a piece of revival into your daily life.
Sugar Creek Gang
The Sugar Creek Gang Radio Broadcast is a series of 36 Christian themed children's literature books written by Paul Hutchens and read by Paul Ramseyer. The original series is set near Thorntown, Indiana and named for the nearby Sugar Creek, based upon the formative years of Paul Hutchens and his six brothers, and chronicles adventure situations told from a faith-based didactic perspective. These fun episodes air every Monday @ 7:05 PM EST.
Sowing The Seed
The Sowing The Seed Radio Program is a 15 minute program by Pastor Ron Ralph of the Cornerstone Baptist Church in Carthage, TN. Tune in Monday-Friday at 6:15 PM EST & Sundays at 4:15 PM EST for a 30 minute program.
SRN News
Originating from its state-of-the-art international News Center just 10 minutes from the White House and Capitol Hill, SRN News fields a team of the finest anchors and reporters in Christian journalism providing on-the-spot coverage of breaking news from around the world.
Written, produced and anchored by respected news pros, SRN News is family-focused and credible — specifically created for Christian-formatted radio stations.
You can hear SRN News Weekdays on the even hours: 2, 4, 6, 8, 10, 12 AM & PM EST.
SRN Sports News
SRN Sports is a 2 minute report that recaps scores from the previous day and also keeps up with headline stories.
You can hear SRN Sports News Weekdays after the news at: 8 AM, 12 PM, & 6 PM EST.
Truth for Today
Pastor Nevin Neal hosts the Truth for Today broadcast weekdays on WOPW. Truth for Today is a one minute biblical charge each weekday @ 5:05 AM & 6:05 PM.
Unshackled
It's the longest running radio drama in history; broadcasting for over 64 years, captivating and compelling true life stories from around the world, aired on more than 3,000 radio stations globally, and produced in 14 different language. Recorded and produced in Chicago, Illinois at the Pacific Garden Mission we air Unshackled Saturdays on WOPW at 7:05 PM EST.
Voice of the Appalachians
Pastor Jeff Fugate has been preaching on The Voice since 1995. Tune in to hear old fashioned messages from the Clays Mill Road Baptist Church every Monday-Friday at 11:15 AM EST.
WYMT Weather
Program Information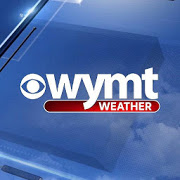 WOPW Radio is very pleased to be able to offer our listeners up to date weather courtesy of the WYMT Weather Team. At the top of every hour following the news WYMT has a 60 second weather update. Be aware, Be safe, and plan ahead with the help of WYMT.
Voice of Victory
Pastor DeWayne Walker joins you every Monday, Wednesday, & Friday at 11:15 PM EST with a challenge for you from God's Holy Word.
This station is a ministry of:
Central Baptist Church
86 Maintenance Rd.
Mount Vernon, KY 40456
Visit Our Church Website

Phone - 606-256-2988

Email - studio@wopw.org